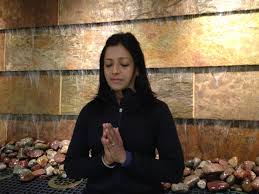 Join us this weekend April 29th to May 3rd
Spaces still available!
Pranayama (Breath Work) $65+gst
April 29th  1 to 4 pm
 Exploring the Asana's (postures) $330+gst
May 1st  6 to 9 pm
May 2nd 9 to 12 pm & 2 to 5pm
May 3rd 9 to 12 pm & 2 to 5 pm
Don't miss this fantastic opportunity to study with a direct disciple of BKS, Prashant, and Geeta Iyengar. Devki, embarked on her study of Iyengar Yoga in 1984 and began teaching in 1995 at the Ramamani Iyengar Memorial Yoga Institute in Pune, India. Her young and energetic manner, coupled with her precise instruction helps to lead students to deeper levels in their practice.